We're Squashing the Competition
Greetings from the Farm,
There's frost on the pumpkin as our Summer Season finally begins its closing weeks. Next week will be the final week for Full Summer Season Farmer's Choice and Egg subscriptions, and the second Every Other Week group. Not sure which group you are in? Please feel free to reach out via email at farm@willowsfordfarm.com
REMINDER: This is the LAST CYCLE for the Online Farm Stand for the 2022 Summer CSA Season! We made it! If you would like to place an order for pick up/delivery for next week (Oct. 27/28/29), please place your order before 12pm tomorrow Sunday, Oct. 23rd before the Online Farm Stand closes for orders processing at noon.
I Heart Willowsford  : We are excited to announce the launch of the I HEART WILLOWSFORD promotion for the 2023 CSA season! By selecting the I Heart Willowsford subscription, you can save $100 by paying up front for the bundled 2023 Summer and Winter Farmer's Choice subscriptions. Other subscription options for 2023 are also available and you can use the promo code IHW2023 to save 3% if you purchase before February 1, 2023. To sign up for a Custom share, you can purchase a $500 block of credits to be used on the the Online Farm Store. If you purchase credits, you will receive a promo code via email shortly. Invest in the Farm for the 2023 season by purchasing early! Your commitment to the Farm supports us every step of the way, and we appreciate everything that YOU help bring to our table. 
 
There's Still Thyme : If you haven't signed up for the 2022 Winter Farmer's Choice and/or Egg subscriptions, registration will be open until October 28th. Continue your fresh veggies through November, December and January here.
Connect With Us : Join us for one of our upcoming programs or volunteer alongside us. Visit the Conservancy Events, Instagram or Facebook pages for details.
Eat well, be well,
– The Willowsford Farm Team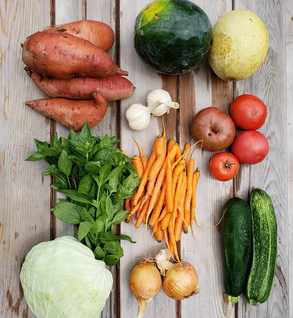 I HEART WILLOWSFORD Summer and Winter Share!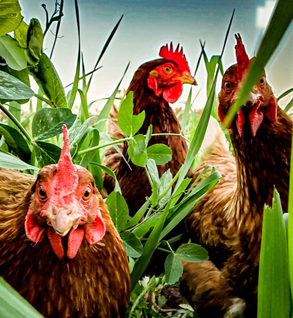 2023 Summer Season Egg Share
2023 Summer Flower CSA Share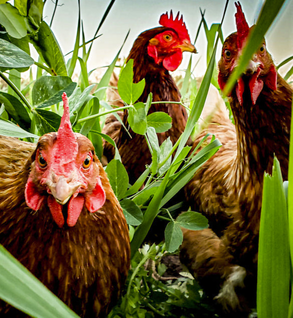 2023 Every Other Week Egg Share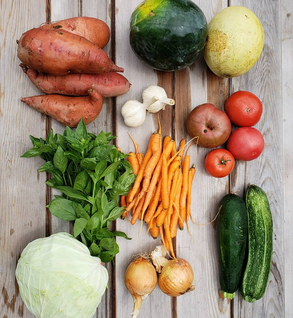 2023 Every Other Week Farmer's Choice
THE SHARE THIS WEEK:
Sweet Potatoes, green-top carrot bunch, micro-radish greens, Swiss Arlet, head lettuce, yellow onion, acorn squash, assorted peppers, beauty heart (watermelon) radishes, mint, chives or garlic chives.
THE SHARE NEXT WEEK:  
Sweet potatoes, Yukon Gold Potatoes, garlic, microgreens, rosemary, green kale, daikon radish, Crunch-a-Bunch apples, purple-top turnips, sage and braising greens.
Farm Stand @ Grange Hours + Food Truck This Week
Thursday, 4 – 7 PM, Food Truck : Taco Town
Better Call Salsa  :
Why go down town, when you can come to Taco Town? Taco Town is at the Farm Stand this week. Stop by to enjoy some delicious food and browse the Farm Stand's selection.
Photos : Another month, another chicken relocation! Moved to the old beet field, the chickens are living their best lives! More caterpillar captures. Farmer Andy adjusting the feed for the ladies. Farmer Eric taking the ladies for a fall foliage drive!
Share With Your Friends & Family
See something you love? Share with your people. We are proud to serve members of our community. Help us spread the word!
Fresh Local Food, Just a Click Away
Copyright © 2022 Willowsford Conervancy, All rights reserved.
www.WillowsfordConserrvancy.orgOur mailing address is:
23595 Founders Drive, Ashburn, VA 20148