The Online Farm Store Closes Tomorrow!
Greetings from the Farm,
 We'd like to wish our community a Happy Thanksgiving, may the whole of your holiday season be warm and bright!
Closing Soon: The Online Farm Store is open for ordering! Place your order by 12pm Sunday Nov 27, for fulfillment on Wednesday Nov 30 and Thursday Dec 1.
Giving Thanks: It's the season of gratitude and we're grateful for you! Without our CSA members, we wouldn't be able to do what we do. We appreciate your dedication to sustainability and we love being a part of such a diverse and robust community that cares deeply about the environment. We also would like to express our intense gratitude for our network of volunteers. Our volunteers continue to help Willowsford Farm thrive, from egg washing, CSA packing and distribution to helping build the new coop (CHEERS TO YOU JOHN!). We're forever thankful for your dedication and donation of your time!
Holiday Gifting: Have someone who's difficult to shop for? Give the gift of great food! We'll be offering some fun, local products during the lead up to the end of December. This week we are featuring Foggy Mountain Pasta: made with Virginia flour and passion, FMP has great shapes and taste! 
A Nugget of Wisdom: Ketchup with no added sugar? Yes, please! True Made Foods offers a vegan, gluten free and paleo friendly ketchup that's made from apples, carrots and squash too. Kids love it (and probably can't tell the difference) so you can make a picky eater more veggie friendly!
Connect With Us : Join us for one of our upcoming programs or volunteer alongside us. Visit the Conservancy Events, Instagram or Facebook pages for details.
Eat well, be well,
– The Willowsford Farm Team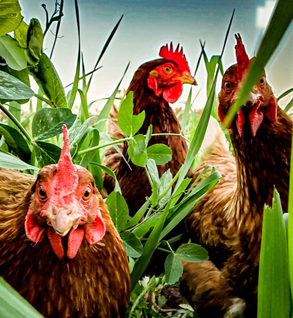 2023 Summer Season Egg Share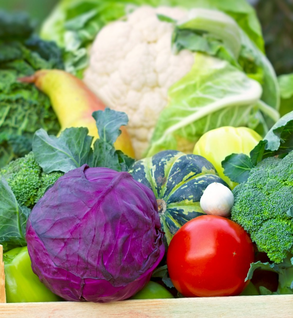 2023 I HEART WILLOWSFORD Summer and Winter Share!
The Online Farm Store will be open this week (November 23) for the third distribution of the 2022 Winter CSA. The Online Farm Store will close at 12pm on Sunday Nov. 27th for distribution

REMINDER: Distribution for 2022 Winter is shifting to WEDNESDAY and THURSDAY to accommodate winter staffing schedules.
Wednesday November 30th: Boathouse 4-6pm, Farm Stand 4-6pm, Home Delivery South
Thursday December 1st: Home Delivery North
 We are excited to announce the launch of the I HEART WILLOWSFORD promotion for the 2023 CSA season! By selecting the I Heart Willowsford subscription, you can save $100 by paying up front for the bundled 2023 Summer and Winter Farmer's Choice subscriptions. Other subscription options for 2023 are also available and you can use the promo code IHW2023 to save 3% if you purchase before February 1, 2023. To sign up for a Custom share, you can purchase a $500 block of credits to be used on the the Online Farm Store. If you purchase Credits, you will receive a promo code via email shortly.  Invest in the Farm for the 2023 season by purchasing early! Your commitment to the Farm supports us every step of the way, and we appreciate everything that YOU help bring to our table. 
THE THIRD WINTER SHARE NEXT WEEK (NOV 30/DEC 1):
Sweet potatoes, Yukon gold potatoes, bok choy, carrots, braising greens, microgreens, sage, red radish, Chinese cabbage, watermelon radish, yellow onion and parsley!
It's Soup Season!
Garlic Soup? The Modern Proper offers this intensely flavorful 
Garlic Soup
, and it boasts many health benefits too!
A great vegan option is this
Coconut Curry Lentil Soup
, also from the Modern Proper, it whips up super easy on a busy weeknight!
Boathouse Pick Up Hours + Food Truck This Week:
Wednesday, 4 – 6 PM, Food Truck : KT Pizza
Get a Pizza the Pie  : KT Pizza is posted up at the Boathouse next week! With a great selection of pies, there is something for everyone. They even feature a pizza with brussels sprouts!
Photos : A deeper look at our process of building a winterized coop for our flock. A look at the front, this coop requires a member of the Farm Team to go inside the coop to access the nesting boxes to collect eggs. You can see the nesting boxes suspended off the ground, not pictured: our lovely ladies running around everywhere! Our dedicated volunteer helping to put together the nesting boxes. John was crucial to the building process from start to finish. Shoutout to him for all his hard work!
Share With Your Friends & Family
See something you love? Share with your people. We are proud to serve members of our community. Help us spread the word!
Fresh Local Food, Just a Click Away
Copyright © 2022 Willowsford Conervancy, All rights reserved.
www.WillowsfordConserrvancy.org

Our mailing address is:
23595 Founders Drive, Ashburn, VA 20148