The Online Farm Store is Open!
Greetings from the Farm,We've come to the beginning of the end for the 2022 Winter CSA program. The Online Farm Store will be open today through Sunday, January 15th for the final distribution on January 18th and 19th. There has been a lot of interest in the continuation of egg sales during the off-season and we are currently finding a solution to offer eggs, meat, pantry products and a selection of root vegetables from this year's bountiful harvests. There will be more information on this to come as we finalize what this off-season retail operation will look like. 
This Weeks Cycle: The Online Farm Store is open for business! Place your order before 12pm on Sunday, January 11th for fulfillment on January 18th and 19th. 
It's Flu Season: And not just for humans! Avian flu outbreaks at some commercial farming operations have caused a bit of a squeeze when it comes to poultry products. We are taking care to closely monitor our flock for anything out of the ordinary as they spend the winter with us. If you would like to learn more about the history of Avian flu and it's impacts on the Agriculture industry, more information can be found on the CDC website here.
Reminder: Winter CSA distribution has shifted to Wednesday and Thursday. Pick Up will be next Wednesday (Jan 18) at the Boathouse and Farm Stand. Home Delivery South will be next Wednesday Jan 18 and Home Delivery North will be Thurs Jan 19. If you aren't sure which fulfillment option you selected, please email farm@willowsfordfarm.com!
Connect With Us : Join us for one of our upcoming programs or volunteer alongside us. Visit the Conservancy Events, Instagram or Facebook pages for details.
Eat well, be well,
– The Willowsford Farm Team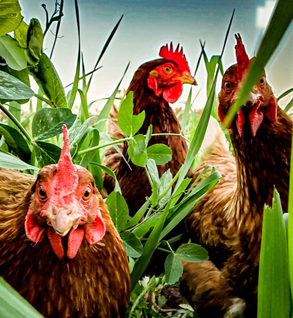 2023 Summer Season Egg Share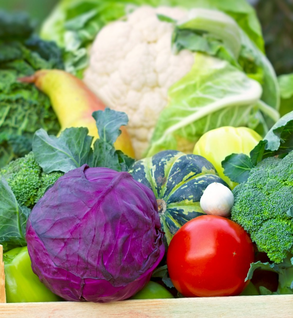 2023 I HEART WILLOWSFORD Summer and Winter Share!
Chocolate Chocolate Chip Muffins (GF)
The Online Farm Store will be open this week for the sixth and final distribution of the 2022 Winter CSA. The Online Farm Store will close on Sunday January 15 for distributionREMINDER: Distribution for 2022 Winter is shifting to WEDNESDAY and THURSDAY to accommodate winter staffing schedules.
Wednesday January 18th: Boathouse 4-6pm, Farm Stand 4-6pm, Home Delivery South
Thursday January 19th: Home Delivery North
 We are excited to announce the launch of the I HEART WILLOWSFORD promotion for the 2023 CSA season! By selecting the I Heart Willowsford subscription, you can save $100 by paying up front for the bundled 2023 Summer and Winter Farmer's Choice subscriptions. Other subscription options for 2023 are also available and you can use the promo code IHW2023 to save 3% if you purchase before February 1, 2023. To sign up for a Custom share, you can purchase a $500 block of credits to be used on the the Online Farm Store. If you purchase Credits, you will receive a promo code via email shortly.  Invest in the Farm for the 2023 season by purchasing early! Your commitment to the Farm supports us every step of the way, and we appreciate everything that YOU help bring to our table. 
THE LAST WINTER SHARE NEXT WEEK (JAN 18/JAN 19):
Gold Rush apples, carrots, yellow onion, red beets, chinese cabbage, microgreens, white daikon radish, salad turnips, black spanish radish, purple-top turnips and Robin's Koginut OR Butternut squash OR sweet potatoes.
Boathouse Pick Up Hours + Food Truck Next Week:
Wednesday, 4 – 6 PM, Food Truck : KT Pizza
Farm Stand @ Grange Parking Lot:
Thursday, 4 – 6 PM, Food Truck : KT Pizza 
Get a Pizza the Pie  :
KT Pizza will be at the Boathouse next Wednesday (Jan 18) during CSA distribution. They will also be joining us in the Farm Stand parking lot on Thursday, Jan 19, from 4-6. 
**The Farm Stand will not be open for business on Thursday and there is no Thursday CSA distribution**
Photos : It can be hard to visualize the size of our flock, but after rotating the hens to a new pasture last week, they all wanted to enjoy their new grazing area. We were able to snap a few photos that show the sheer number of them, and how friendly they are! They love to follow Farmer Andy around hoping for a snack!
Share With Your Friends & Family
See something you love? Share with your people. We are proud to serve members of our community. Help us spread the word!
Fresh Local Food, Just a Click Away
Copyright © 2022 Willowsford Conervancy, All rights reserved.
www.WillowsfordConserrvancy.orgOur mailing address is:
23595 Founders Drive, Ashburn, VA 20148