The Online Farm Store is Open!
Greetings from the Farm,We hope that all have been able to enjoy a moment of rest and relaxation (or some hectic holiday fun) this past week! We know this time of year can be particularly busy, especially with holiday travel. If you need to make an adjustment for next week's pick up or delivery, please email us at farm@willowsfordfarm.com and we can schedule an alternative pick up date. 
This Weeks Cycle: The Online Farm Store is open for business! Place your order before 12pm on Sunday, January 1st for fulfillment on January 4th and 5th. 
Ringing in the New Year: As the 2022 Winter CSA season winds down, we only have two distributions remaining: Jan. 4/5 and Jan. 18/19. There's been a lot of adjustments to our CSA program this year, and we appreciate your patience and flexibility as we've endured staffing changes, found our footing on Barn2Door and reopened the Farm Stand in the Grange. The Farm Team would love to hear any feedback you have regarding this year's program as we begin to prepare for 2023! Please respond to this email with any comments, or send us an email at farm@willowsfordfarm.com
Giving Back: The Farm produced a lot of food this year, including all sorts of greens, peppers, tomatoes, roots, herbs and a never-ending bounty of eggs! Most of our crop went into CSA shares, custom orders and Farm Stand displays, but what about the extra? Throughout the year, we've noted that any unclaimed shares and over abundance would be donated to Loudoun Hunger Relief, a local group dedicated to reducing food insecurity in Loudoun County. We're happy to report that we donated an average of 150 pounds per week of farm fresh produce and eggs that went directly to supporting our local community. More information about Loudoun Hunger Relief and the good that they do can be found on their website
Reminder: Winter CSA distribution has shifted to Wednesday and Thursday. Pick Up will be next Wednesday (Jan 4) at the Boathouse and Farm Stand. Home Delivery South will be next Wednesday Jan 4 and Home Delivery North will be Thurs Jan 5. If you aren't sure which fulfillment option you selected, please email farm@willowsfordfarm.com!
Connect With Us : Join us for one of our upcoming programs or volunteer alongside us. Visit the Conservancy Events, Instagram or Facebook pages for details.
Eat well, be well,
– The Willowsford Farm Team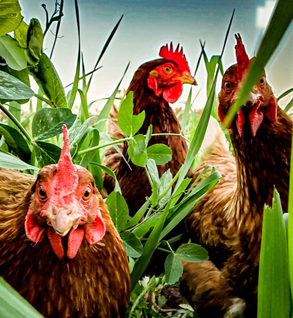 2023 Summer Season Egg Share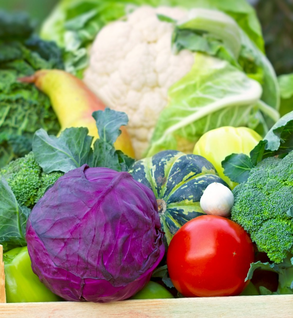 2023 I HEART WILLOWSFORD Summer and Winter Share!
The Online Farm Store will be open this week for the fifth distribution of the 2022 Winter CSA. The Online Farm Store will close on Sunday January 1 for distributionREMINDER: Distribution for 2022 Winter is shifting to WEDNESDAY and THURSDAY to accommodate winter staffing schedules.
Wednesday January 4th: Boathouse 4-6pm, Farm Stand 4-6pm, Home Delivery South
Thursday January 5th: Home Delivery North
THE FOURTH WINTER SHARE NEXT WEEK (JAN 4/JAN 5):
Ludacrisp apples, potatoes, carrots, red daikon radish, Chinese cabbage, microgreen mix, beauty heart radishes and possibly a combination of…onions, spinach, squash and brussels sprouts!
Move over Zucchini
Forget carrots and summer squashes, VeggieDesserts has a recipe for a rutabaga cake that will knock your socks off:
Swede Nutmeg Cake
If you are still feeding a crowd for breakfast, Tara Rochford offers a delicious recipe for
Baked Root Vegetable Hash
Boathouse Pick Up Hours + Food Truck Next Week:
Wednesday, 4 – 6 PM, Food Truck : KT Pizza
Farm Stand @ Grange Parking Lot:
Thursday, 4 – 6 PM, Food Truck : KT Pizza TBD
Get a Pizza the Pie  :
KT Pizza will be at the Boathouse next Wednesday (Jan 4) during CSA distribution. We are working to confirm the Thursday Farm Stand @ the Grange option as well, so stay tuned for more info.
Photos : Some highlights from our 12 Days of Thanks series on social media! 
Share With Your Friends & Family
See something you love? Share with your people. We are proud to serve members of our community. Help us spread the word!
Fresh Local Food, Just a Click Away
Copyright © 2022 Willowsford Conervancy, All rights reserved.
www.WillowsfordConserrvancy.orgOur mailing address is:
23595 Founders Drive, Ashburn, VA 20148