Greetings from the Farm,
It feels like just yesterday Summer was starting…but school is back in session and we're ready for some milder weather! When travelling to the Boathouse or Farm Stand, please be mindful of in-Village bus stops! Our Labor Day hiatus is coming up quickly. The Online Farm Store will be closed NEXT WEEK, the week of August 28th as there is no CSA distribution on Sept. 7/8/9. The Farm Stand will also be closed the week of Labor Day on Sept. 7 and 9!
This Weeks Cycle: The Online Farm Store is open for business! We are in it to win it for the CSA, which means the ordering cycle is now in effect. Place your order between Thursday August 24th and Sunday August 27th by 12pm for fulfillment on August 31 and Sept 1/2!
Compost the Most:  The Farm Stand is the new host of Worm Works LLC composting bins! Stop by during Farm Stand Hours, Thursday 4pm-7pm and Saturday 9am-1pm and drop off your compostables!
Labor Day Grilling Bundle : Just one week left!! Enjoy your Labor Day weekend to the fullest with our Labor Day Grilling Bundle. For $200, the bundle includes one Ayrshire Farms Beef Box, two summer pies from Harvest Symphony (Blackberry-Peach and Key Lime) and a goodie bag of grilling veggies. Available for pickup Thursday Aug 31st and Saturday Sept 2nd at the Farm Stand. Place your order by August 27th!
Food Truck : The Knockout will be at the Boathouse from 4pm-6pm serving their amazing Puerto Rican fare. 
Connect With Us : Join us for one of our upcoming programs or volunteer alongside us. Visit the Conservancy Events, Instagram or Facebook pages for details.
Eat well, be well,
– The Willowsford Farm Team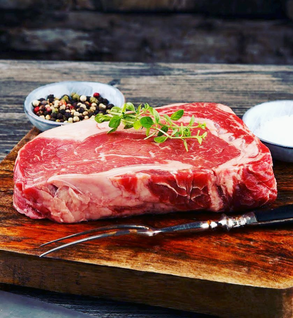 Labor Day Grilling Bundle
THE SUMMER SHARE THIS WEEK (August 24/25/26):
Lunchbox peppers, garlic, red onions, bell peppers, carmen sweet peppers, cherry tomatoes, gold potatoes, green beans, mint, eggplant, shishito peppers, summer squash and seedless watermelon!!
POSSIBILITIES FOR THE SHARE NEXT WEEK (August 31 & Sept 1/2):
Potatoes, garlic, microgreens, sage, bell peppers, carmen sweet peppers, jalepeno peppers, slicer tomatoes, assorted eggplant, lunchbox peppers summer squash and maybe seedless watermelon and beets!
Boathouse Pick Up Hours:
Thursday, 4pm – 6pm
Food Truck – The Knockout 4pm-6pm
Farm Stand Open and Pick Up Hours:
Thursday, 4pm – 7pm
Saturday, 9am – 1pm
The Knockout will join us at the Boathouse today from 4pm-6pm. Try their delicious Puerto Rican cuisine and stop worrying about dinner!
Photos :  We had a great time at Back to School at the Farm Stand!! Check out some photos from the event: Farmer Deb graciously allowed us to host some of her citters for a petting zoo. Lemonade for Lewy Body tabled at our event, they've raised over $2000 this year for Lewy Body Dementia Research!
Share With Your Friends & Family
See something you love? Share with your people. We are proud to serve members of our community. Help us spread the word!
Fresh Local Food, Just a Click Away
To protect our land and promote conservation and sustainable farming so that our community discovers a deeper connection to nature and each other.
Copyright © 2022 Willowsford Conervancy, All rights reserved.
www.WillowsfordConserrvancy.org