The Weather Outside is Frightful
Greetings from the Farm,
But the Farm is so delightful, and since there's no place like home, let it grow ~ let it grow ~ let it grow! It's definitely a bleh kind of day, but there is still plenty to do here on the Farm. Please, be careful when stopping by the Boathouse and Farm Stand today for pick up and bring your umbrella!
Micro Greens Macro Benefits: You may have noticed an abundance of Micro Greens arriving in your Winter Share, we love to include them for a couple of reasons. First, micro greens are a premium product. Part of our goal at Willowsford Farm is to be a convenient option for the community and provide a lot of variety, more than just your standard fare of carrots, onions and tomatoes. We delight in offering high quality produce, especially things that can be harder to find at a grocery store. With inflation the way it is, micro greens can be a very expensive retail purchase, and we offer a competitive price and (dare we say) better flavor! Second, micro greens pack a macro punch when it comes to nutrients. They can contain up to 40% more phytochemicals than their adult counterparts. When included in your diet, micro greens can help lower blood pressure and cholesterol and support gut health. Not sure how to use them? Micro greens are delicious when tossed into a salad, blended into a smoothie or even cooked into an omelet!
Pie Day is Back: Harvest Symphony is partnering with us again to offer some great gluten free options for the holiday season! In addition to the delicious pies, you'll also be able to preorder a quiche and some delicious Apple Spice Bread. The pies and quiches will be frozen, so please plan accordingly. Ordering for these holiday specialties will be open from today, November 30th until Saturday, December 10 with pick up at the Farm Stand on Saturday December 17!
Reminder: Winter CSA distribution has shifted to Wednesday and Thursday. Pick Up will be Today (Nov 30) at the Boathouse and Farm Stand. Home Delivery South will be today Nov 30 and Home Delivery North will be tomorrow, Thurs Dec 1. If you aren't sure which fulfillment option you selected, please email farm@willowsfordfarm.com!
Anyway You Slice It: KT Pizza will be at the Boathouse today from 4pm-6pm during our Winter CSA pickup! They will also be posted up in the Farm Stand at the Grange parking lot tomorrow (Thurs Dec 1) from 4pm-6pm! Stop by and enjoy a slice! Check out their website for some drool-worthy pics. 
Connect With Us : Join us for one of our upcoming programs or volunteer alongside us. Visit the Conservancy Events, Instagram or Facebook pages for details.
Eat well, be well,
– The Willowsford Farm Team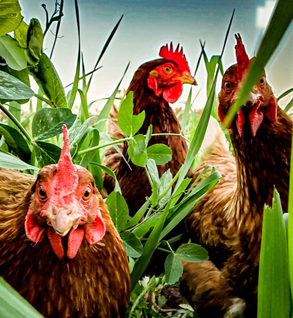 2023 Summer Season Egg Share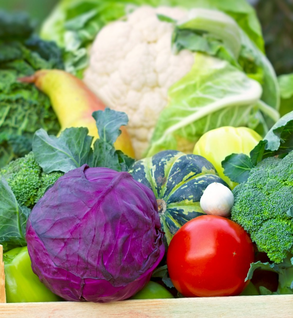 2023 I HEART WILLOWSFORD Summer and Winter Share!
The Online Farm Store will be closed this week for the third distribution of the 2022 Winter CSA. The Online Farm Store will reopen on Wednesday Dec. 7th

REMINDER: Distribution for 2022 Winter is shifting to WEDNESDAY and THURSDAY to accommodate winter staffing schedules.
Wednesday November 30th: Boathouse 4-6pm, Farm Stand 4-6pm, Home Delivery South
Thursday December 1st: Home Delivery North
 We are excited to announce the launch of the I HEART WILLOWSFORD promotion for the 2023 CSA season! By selecting the I Heart Willowsford subscription, you can save $100 by paying up front for the bundled 2023 Summer and Winter Farmer's Choice subscriptions. Other subscription options for 2023 are also available and you can use the promo code IHW2023 to save 3% if you purchase before February 1, 2023. To sign up for a Custom share, you can purchase a $500 block of credits to be used on the the Online Farm Store. If you purchase Credits, you will receive a promo code via email shortly.  Invest in the Farm for the 2023 season by purchasing early! Your commitment to the Farm supports us every step of the way, and we appreciate everything that YOU help bring to our table. 
THE THIRD WINTER SHARE NEXT WEEK (NOV 30/DEC 1):
Sweet potatoes, Yukon gold potatoes, bok choy, carrots, braising greens, microgreens, sage, red radish, Chinese cabbage, watermelon radish, yellow onion and parsley!
Boathouse Pick Up Hours + Food Truck This Week:
Wednesday, 4 – 6 PM, Food Truck : KT Pizza
Farm Stand @ Grange Parking Lot:
Thursday, 4 – 6 PM, Food Truck : KT Pizza
Get a Pizza the Pie  : KT Pizza is pulling double duty this week. Catch them at the Boathouse from 4-6pm on Wednesday or in the Farm Stand @ Grange parking lot from 4-6pm on Thursday. **There will be no share distribution at the Farm Stand on Thursday and the Farm Stand is not open for business**
Photos : More behind the scenes of the winter coop building! The Farm team took the time to ensure each step was executed properly. From siding to roof coverage and everything in between! You can see the ladies enjoying the last of the evening sun, and when they're all tucked in for the night! Sleep tight chickens!
Share With Your Friends & Family
See something you love? Share with your people. We are proud to serve members of our community. Help us spread the word!
Fresh Local Food, Just a Click Away
Copyright © 2022 Willowsford Conervancy, All rights reserved.
www.WillowsfordConserrvancy.org

Our mailing address is:
23595 Founders Drive, Ashburn, VA 20148