*|MC_PREVIEW_TEXT|*

Bees + Eggplants = More Eggplants
Greetings from the Farm,
With the return of the Willowsford Honey, we have a great opportinuty for some pollination education! We love the bees and all they do for our ecosystems, and we all know what happens without them…but not all bees are created equal! We've included a short segment in this week's newsletter about bumblebees and why they are uniquely important for eggplants below. 
This Weeks Cycle: The Online Farm Store is open for business! We are in it to win it for the CSA, which means the ordering cycle is now in effect. Place your order between Thursday August 10th and Sunday August 13th by 12pm for fulfillment on August 17/18/19!
Native Plant Sale: The Land Stewardship Team will be joining us at the Farm Stand Thursday August 10th from 4pm-7pm for a Native Plant Sale! Sam's plants are growing strong and this is a great opportunity to add some native features to your garden or landscaping. Native plants also help our native pollinators! 
Labor Day Grilling Bundle : We're offering a great bundle for the last big grilling push of the season! Enjoy your Labor Day weekend to the fullest with our Labor Day Grilling Bundle. For $200, the bundle includes one Ayrshire Farms Beef Box, two summer pies from Harvest Symphony (Blackberry-Peach and Key Lime) and a goodie bag of grilling veggies. Available for pickup Thursday Aug 31st and Saturday Sept 2nd at the Farm Stand. Place your order by August 27th!
Food Trucks : KT Pizza will be at the Farm Stand from 4pm-7pm serving their amazing pizzas. 
Farm Tour Festival : Join us next week on Saturday, August 19th for our Wagon Ride Farm Tours! Harvest Symphony will be sampling their products and we are partnering with Lemonade for Lewy again this year, stop by their table to learn all about their fundraising efforts for a cure!
Connect With Us : Join us for one of our upcoming programs or volunteer alongside us. Visit the Conservancy Events, Instagram or Facebook pages for details.
Eat well, be well,
– The Willowsford Farm Team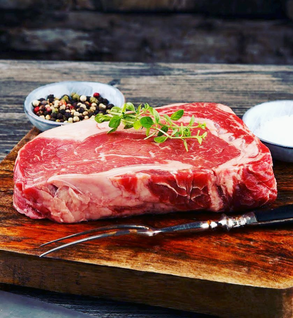 Labor Day Grilling Bundle
Did you know that bees of all types are important for pollination? That's right, while honeybees provide us with their delicious honey, bumblebees are the only ones who can consistently pollinate this farm favorite: eggplant! Bumblebees can disengage the muscles in their wings and vibrate at a very high frequency. This is called sonication or buzz pollination, unique to bumblebees! All that excited bee wiggling knocks a lot more pollen loose from the blossom, covering the bee. The bee travels from plant to plant, coated in pollen, aiding in the eggplant's reproductive cycle. The large amount of pollen produces a high rate of successful pollination, higher than other pollinators. So let's say a Big Thank You to the bumblebees! If you are interested in helping our pollinators thrive, stop by the Farm Stand on Thursday, Aug 10 4pm-7pm for our Native Plant Sale! Sam can help you pick out the best addition to your garden or landscaping that the bees will enjoy!
We've provided a link to a short video (credit to Farmer Eric) of this eggplant pollination in action on the Farm! All the wiggles!
THE SUMMER SHARE THIS WEEK (August 10/11/12):
Peaches, jalapeño peppers, cherry tomatoes, green kale, summer squash, slicer tomatoes, bell peppers, microgreens, carrots, beets and sweet corn!
POSSIBILITIES FOR THE SHARE NEXT WEEK (August 17/18/19):
Peaches, sweet peppers, eggplant, piccolima cabbage, microgreens, basil, jalepeno peppers, yellow summer squash, bell peppers, tomatoes, red onion and cherry tomatoes!
Boathouse Pick Up Hours:
Thursday, 4pm – 6pm
Farm Stand Open and Pick Up Hours:
Thursday, 4pm – 7pm
Food Truck – KT Pizza 4pm-7pm
Saturday, 9am – 1pm
KT Pizza will join us at the Farm Stand on Thursday August 10th to serve up their delicious pizzas!
Photos :  Week Two of Farm Camp is the most exciting! Campers learned all about chickens, collected eggs and spent time with their new feathered friends. Check out our highlights below!
Share With Your Friends & Family
See something you love? Share with your people. We are proud to serve members of our community. Help us spread the word!
Fresh Local Food, Just a Click Away
To protect our land and promote conservation and sustainable farming so that our community discovers a deeper connection to nature and each other.
Copyright © 2022 Willowsford Conervancy, All rights reserved.
www.WillowsfordConserrvancy.org