Greetings from the Farm!Pesky Groundhogs : Do you ever wonder why some years the Farm has more or less of certain crops? Primary reasons are related to seasonal weather fluctuations – too much rain, not enough rain, too hot, not hot enough etc., and at Willowsford we have additional challenges with the volume of critters interested in the garden space due to the large volume of edge habitat and the decreased population of their natural predators due to development. This season groundhogs have especially enjoyed snacking on your peas, cucumbers, and zucchini – so if you've wondered why, these are less bountiful, it's because our farm mates have been taking more than their fair share 😉
Other News – Allium Harvest / New VA Pest : This week has been a busy week of allium harvest and we're just getting started. So far, we've harvested nearly 10,000 heads of garlic and 5,000 pounds of onions – next week we hope to have the remaining 2,000 heads of garlic and 5,000 pounds of onions, including cippolinis and shallots harvested – YUM! Last fall when planting the garlic, we also took the time to mulch to the crop to decrease weed pressure, retain soil moisture, and have larger-sized garlic. And while that plan worked well, we've also had challenges with a new pest. The allium leaf miner is an invasive fly species that was first recorded in the U.S. in Pennsylvania in 2015. The pest attacks onions, garlic, and leeks where the larvae (maggots) feed on plant tissue by mining the plant causing wilting and possible death. We do not have a full picture of the impact on the crop – a better evaluation post curing will offer clarity. Please note that the garlic you receive this week is un-cured and should be stored in the refrigerator.
Connect with the Farm – Programs / Events / Volunteer : Join us for one of our upcoming programs or volunteer alongside us. Upcoming happenings include: Wagon Ride Farm Tours, Community Egg Collection, Environmental Based Field Games, Packing CSA Shares, Distributing Shares, and more. Visit the Conservancy Events, Instagram or Facebook pages for details.
New Offerings This Week : Summer crops are continuing to flourish, and additional organic and pasture raised meat products are available. Ordering is easy! Brouse the store, add items to your cart, opt for home delivery if life is busy (deliver to zip codes 20105 & 20148), and enjoy fresh organic love from your backyard. Pre-order, here.
Weekly Sales Item : Japanese Eggplant! See promo code below.
Happy Eating!
– The Willowsford Farm Team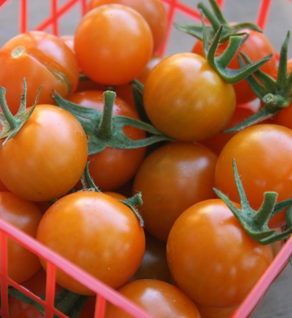 Tomatoes, Cherry – Organic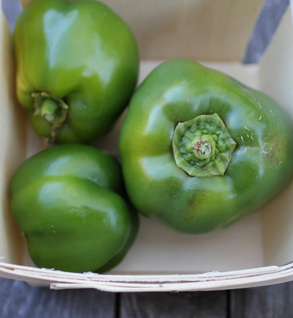 Peppers, Green Bell – Organic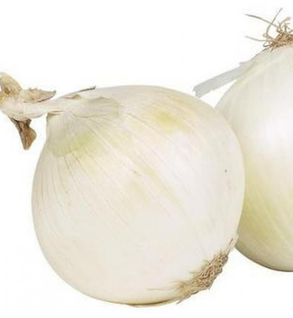 Onions, Sweet White – Organic
Meat, Breakfast Sausage Bundle
THE SHARE THIS WEEK:
Tomatoes, salad mix, peaches, uncured white onions, carrots, cucumbers or summer squash, new red potatoes, parsley, and chives  – note that the CSA Farm Share video above is missing peaches.THE SHARE NEXT WEEK:  
Shishito peppers, green bell peppers, fairy tale eggplant, Italian eggplant, potatoes, peaches, jalapeno peppers, tomatoes – cherry or slicers, uncured garlic
Hours
Thursday, 4 – 7 PM
Saturday, 9 – 1 PM
Food Trucks
Thursday, 4 – 7 PM –
Taco Town
Saturday, 9 – 1 PM – TBD, Stay Tuned on 
Facebook
 /
Instagram
Visitors
Story Time with Farmer Ben
Thursday, July 28, 5 PM
Book: How To Eat a Peach by Karen Schaufeld.
Karen is aLoudoun-based children's author and has written four books, including one that is perfect for summer, titled "How to Eat a Peach." This book is about a squirrel with an unusual passion for peaches. In addition to Farmer Ben reading the story, Karen's team will be available sharing her work
Farm Stand @ The Boat House
Thursday, August 11 – 4 – 6 PM, Details
Garlic Palooza – the garlic crop curing in the greenhouse – and wowza, look at the size of it?! Ben & Andy fixing the chicken coop after the storm. Andy & Eric, having a laugh while baggin veggies. 
Share With Your Friends & Family
See something you love? Share with your people. We are proud to serve members of our community. Help us spread the word!
Fresh Local Food, Just a Click Away