School's Almost In Session
Greetings from the Farm,
We've got a lot to cover this week at the Farm! First, we'd like to welcome our new Engagement and Volunteer Coordinator: Sarah! We're excited to have her here at Willowsford Farm and look forward to seeing her talents in action. Second, Willowsford Honey is almost sold out and will only be available at the Farm Stand until it's gone! We recommend stopping by the Farm Stand today (Thursday, 8/17) to secure your jar. Lastly…our Labor Day hiatus is on the horizon. The Online Farm Store will be closed the week of August 28th as there is no CSA distribution on Sept. 7/8/9. The Farm Stand will also be closed the week of Labor Day. 
This Weeks Cycle: The Online Farm Store is open for business! We are in it to win it for the CSA, which means the ordering cycle is now in effect. Place your order between Thursday August 17th and Sunday August 20th by 12pm for fulfillment on August 24/25/26!
Native Plant Sale: The Land Stewardship Team will be joining us at the Farm Stand Saturday August 19th from 9am-12pm for a Native Plant Sale! Sam's plants are growing strong and this is a great opportunity to add some native features to your garden or landscaping. Native plants also help our native pollinators! 
Labor Day Grilling Bundle : We're offering a great bundle for the last big grilling push of the season! Enjoy your Labor Day weekend to the fullest with our Labor Day Grilling Bundle. For $200, the bundle includes one Ayrshire Farms Beef Box, two summer pies from Harvest Symphony (Blackberry-Peach and Key Lime) and a goodie bag of grilling veggies. Available for pickup Thursday Aug 31st and Saturday Sept 2nd at the Farm Stand. Place your order by August 27th!
Food Truck : The Knockout will be at the Farm Stand from 4pm-7pm serving their amazing Puerto Rican fare. 
Farm Tour Festival : Join us this weekend at the Farm Stand on Saturday, August 19th form 9am-1pm for our Back To School Bash! Enjoy a Wagon Ride Farm Tour, check out our Native Plants, pet some goats and chickens, taste some of Harvest Symphony's delicious gluten free products, take home some of TCup bakery's treats, support your neighbors fundraising and meet our newest team member: Sarah!
Connect With Us : Join us for one of our upcoming programs or volunteer alongside us. Visit the Conservancy Events, Instagram or Facebook pages for details.
Eat well, be well,
– The Willowsford Farm Team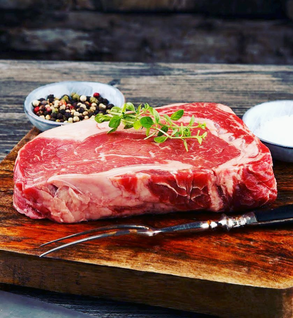 Labor Day Grilling Bundle
Please join us in welcoming Sarah Uhrig as our new Program & Engagement Coordinator!
Sarah was born and raised in central Florida. She developed a love for the natural world at an early age exploring the diverse ecosystems of Florida. She attended the University of Florida and graduated with a BA in Sustainability Studies in 2019.
Following graduation, she began working as the Assistant Director for Conservation Burial Inc., a nonprofit cemetery company in Gainesville, FL that combines natural burial practices with land conservation. There, she helped manage one of the world's first certified conservation burial grounds, Prairie Creek Conservation Cemetery. Her experiences there grew a deep passion for engaging with her local community and building connections between people and the environment.
After a short stint living in Chattanooga, TN, she relocated to Northern Virginia in 2023 and is excited to get involved with the Willowsford community. In her free time, she enjoys spending as much time as possible outdoors, baking, and hanging out with her two cats, Juno and Dudley.
THE SUMMER SHARE THIS WEEK (August 17/18/19):
Peaches, sweet peppers, fairytale eggplant, japanese eggplant, piccolima cabbage, microgreens, basil, jalepeno peppers, yellow summer squash, bell peppers, tomatoes, red onion, carmen sweet peppers, lunchbox peppers, cayenne peppers, gold potatoes and cherry tomatoes!
POSSIBILITIES FOR THE SHARE NEXT WEEK (August 24/25/26):
Lunchbox peppers, garlic, red onions, bell peppers, carmen sweet peppers, cherry tomatoes, gold potatoes, green beans, mint, eggplant, shishito peppers, and seedless watermelon!!
Boathouse Pick Up Hours:
Thursday, 4pm – 6pm
Farm Stand Open and Pick Up Hours:
Thursday, 4pm – 7pm
Food Truck – The Knockout 4pm-7pm
Saturday, 9am – 1pm
Join us on Saturday, August 19th 9am-1pm for our Back to School Bash at the Farm Stand! There will be wagon rides, samplings, fundraising and a petting zoo?!
Photos :  We take you behind the scenes of our microgreen setup. Farmer Rachel created a wonderful system for growing our microgreens indoors all year round, just look at them thrive! Some beautiful okra (delicious fried) before harvest. Our field carrots are gaining some fluff and growing strong!
Share With Your Friends & Family
See something you love? Share with your people. We are proud to serve members of our community. Help us spread the word!
Fresh Local Food, Just a Click Away
To protect our land and promote conservation and sustainable farming so that our community discovers a deeper connection to nature and each other.
Copyright © 2022 Willowsford Conervancy, All rights reserved.
www.WillowsfordConserrvancy.org