The Online Farm Store is Open!
Greetings from the Farm,We've had a productive week here on the Farm, building some nesting boxes and brand new hoop coops for our lovely ladies! The chickens are here to stay over the winter and they need to keep warm and toasty when the temperatures drop. 
Open For Business: The Online Farm Store is open for ordering! Place your order by 12pm Sunday Nov 13, for fulfillment on Wednesday Nov 16 and Thursday Nov 17.
THANK YOU: We'd like to give a great big thank you this week to all our Veterans! The Farm Team is grateful for your service and appreciates all you have done for this country and its citizens. We salute you!
Reminder: Winter CSA distribution has shifted to Wednesday and Thursday. Pick Up will be next Wednesday (Nov 16) at the Boathouse and Farm Stand. Home Delivery South will be Wed Nov 16 and Home Delivery North will be Thurs Nov 17. If you aren't sure which fulfillment option you selected, please email farm@willowsfordfarm.com!
Easy as Pie: Looking for a great holiday dessert option? Harvest Symphony Bakery has partnered with us to offer a fantastic selection of gluten-free pies for this Thanksgiving Season! You can pre-order a frozen pie through the Online Farm Store until Nov 12, for pickup at the Farm Stand on Saturday Nov 19. This will replace the usual pie/quiche offerings and fulfillment options for the Nov. 16/17 fulfillment cycle. 
Anyway You Slice It: KT Pizza will be at the Boathouse next Wednesday from 4pm-6pm during our Winter CSA pickup! Stop by and enjoy a slice! Check out their website for some drool-worthy pics. 
Connect With Us : Join us for one of our upcoming programs or volunteer alongside us. Visit the Conservancy Events, Instagram or Facebook pages for details.
Eat well, be well,
– The Willowsford Farm Team
Located right here in Loudoun County, Beth and Bud Harris offer artisanal baked goods! Their fantastic selection is Non-GMO, Wheat-Free, Soy-Free, Glyphosate-Free and made without preservatives, so you can enjoy high-quality pies and quiches made from the best possible ingredients. They have done tastings at our Farm Stand before and are just as sweet as their baked goods! When you purchase Harvest Symphony products through our Online Farm Store, you are supporting a local, family-owned and operated, small business that is just as passionate about conservation and sustainability as we are!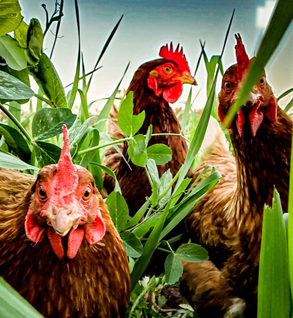 2023 Summer Season Egg Share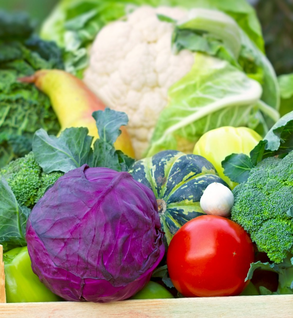 2023 I HEART WILLOWSFORD Summer and Winter Share!
The Online Farm Store will be open next week (November 9) for the second distribution of the 2022 Winter CSA. The Online Farm Store will close at 12pm on Sunday Nov. 13th for distributionREMINDER: Distribution for 2022 Winter is shifting to WEDNESDAY and THURSDAY to accommodate winter staffing schedules.
Wednesday November 16th: Boathouse 4-6pm, Farm Stand 4-6pm, Home Delivery South
Thursday November 17th: Home Delivery North
 We are excited to announce the launch of the I HEART WILLOWSFORD promotion for the 2023 CSA season! By selecting the I Heart Willowsford subscription, you can save $100 by paying up front for the bundled 2023 Summer and Winter Farmer's Choice subscriptions. Other subscription options for 2023 are also available and you can use the promo code IHW2023 to save 3% if you purchase before February 1, 2023. To sign up for a Custom share, you can purchase a $500 block of credits to be used on the the Online Farm Store. If you purchase Credits, you will receive a promo code via email shortly.  Invest in the Farm for the 2023 season by purchasing early! Your commitment to the Farm supports us every step of the way, and we appreciate everything that YOU help bring to our table. 
THE SECOND WINTER SHARE NEXT WEEK (NOV 16/17):
Arugula, red radish, spinach, bok choi, daikon radish, Yukon gold potatoes, rosemary, sweet potatoes, carrots, microgreens, salad turnips, oregano and apples!
Boil 'em, Mash 'em 
Gluten free, vegan and delicious? This
Mediterranean Baked Sweet Potato
recipe from the Minimalist Baker will take you on a journey of flavor!
Stick 'em in a Stew
The 
Sweet Potato Fries
from New York Times Cooking is an easy recipe for little helping hands!
Boathouse Pick Up Hours + Food Truck This Week:
Wednesday, 4 – 6 PM, Food Truck : KT Pizza
Get a Pizza the Pie  :
KT Pizza is posted up at the Boathouse next week! With a great selection of pies, there is something for everyone. They even feature a pizza with brussels sprouts!
Photos : A lot has been happening on the Farm. Another great shot from the Great Garlic Planting of 2022. Unloading parts of the heated coop for the chickens. Toto, I've a feeling we're not in Kansas anymore!
Share With Your Friends & Family
See something you love? Share with your people. We are proud to serve members of our community. Help us spread the word!
Fresh Local Food, Just a Click Away
Copyright © 2022 Willowsford Conervancy, All rights reserved.
www.WillowsfordConserrvancy.orgOur mailing address is:
23595 Founders Drive, Ashburn, VA 20148