Wagon Ride Farm Tours &
Community Egg Collection!
Team Member, Gabe, Sharing Farm Share Highlights,
Weekend Happenings and More!
Greetings from the Farm Team!A repeat from last week, but definitely worth another mention – WE LOVE OUR VOLUNTEERS! This past week we had several volunteers on the Farm working alongside the crew. They washed and packed more than 200 dozen eggs, packed 200+ CSA boxes, distributed shares and more – thank you! Learn more and sign up to become a volunteer, here!
Wagon Ride Farm Tours & Community Egg Collection – This Saturday there will be three wagon ride Farm tours available starting at 10, 11 and 12 PM. No need to sign up, just stop at the Farm Stand and hitch a ride! In addition to tours, you can also SEE where your eggs come from by helping Farmer Anna harvest Farm fresh eggs. Meet at the Farm Stand at 9 AM to participate. 
Barn2Door Settings & Status Update – First, we would like to say thank you for your patience and grace as we've (you've!) on-boarded a new sales platform. 
Lessons Learned – Now that we've been using the new platform for a few weeks, we've had time to listen to your feedback, shape our processes and identify a few tips and tricks for a better user experience / efficiency savings for the Farm Team. The team is excited to share that they are now able to pack shares in less than 3 hours (this took 8+ last year) with fewer staff, reduced the transaction fee to a flat monthly rate plus credit card fees (last year we paid 7% per transaction plus a 3% credit card fee). These strategic changes allow the Farm to focus our labor and cost savings on long term Farm investments such as building soil health. 
Updated B2D Login / Link – Please use this link to login to your B2D account to see the items available. This will ensure you can see each item for the entire duration of the cycle. You'll notice some of the items remain labeled 'private' – these are items that are limited and restricted for shareholders!  
Happy Eating!
– The Willowsford Farm Team
A Few Product Highlights This Week!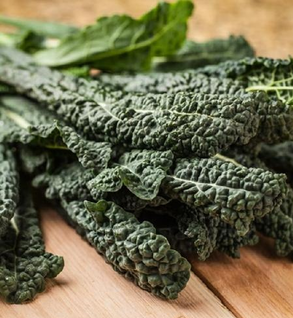 Greens, Lacinato Kale – Organic
Pasture Raised Non-GMO Eggs
Locksley Nottingham Gouda
Farmer's Choice CSA Box – Week 5
THE FARMER'S CHOICE CSA BOX NEXT WEEK INCLUDES:
Garlic Scapes, Head Lettuce, Collard Greens, Microgreens, Salad Turnips, Mint, and Green Top Beets
Photo Above
– John, one of our most dedicated Farm volunteers distributing CSA shares at the Farm Stand. 
Photos Below
– Our shy volunteers packing shares, a friend the Farm Team found during harvest, and an amazing salad from the Farm CSA Dinner, a collaboration between Willowsford Kitchen and Willowsford Conservancy & Farm. The next dinner is scheduled for September, stay tuned for registration details!
Farm Stand Hours
Thursday, June 9 from 4 – 7 PM
Saturday, June 11 from 9 – 1 PMWagon Ride Farm Tours with Farmer Eric!
Saturday, June 11 – 10, 11, 12 PM – Meet at the Farm StandCommunity Egg Collection with Farmer Anna!
Saturday, June 11 – 9 AM – Meet at the Farm Stand
Share With Your Friends & Family
See something you love? Share with your people. We are proud to serve members of our community. Help us spread the word!
Fresh Local Food, Just a Click Away