Join Us Today at Winter Wonderland!
Greetings from the Farm,
The week is coming to a close, but you still have time to order from the Online Farm Store! 
Place you order between before 12pm on Sunday, December 11th for fulfillment on December 14 and 15. This is the last ordering and fulfillment cycle before the Christmas and New Years Holiday, we will have a brief hiatus, before the store reopens Wednesday December 28 for fulfillment the first week of January.
Walkin' In A…: Farm Stand Pop Up at Winter Wonderland for Willowsford residents this weekend! Farmer Anna will be at Sycamore House today (Saturday Dec 10) and tomorrow (Sunday Dec 11) with some veggies, stocking stuffers, local products and more! Stop by to browse our selection and pick up a great gift for someone special!
Pie Day is Back: Harvest Symphony is partnering with us again to offer some great gluten free options for the holiday season! In addition to the delicious pies, you'll also be able to preorder a quiche and some delicious Apple Spice Bread. The pies and quiches will be frozen, so please plan accordingly. You have until Sunday at 12pm to place your order! Pick up will be at the Farm on Saturday December 17.
Reminder: Winter CSA distribution has shifted to Wednesday and Thursday. Pick Up will be next Wednesday (Dec 14) at the Boathouse and Farm Stand. Home Delivery South will be next Wednesday Dec 14 and Home Delivery North will be Thurs Dec 15. If you aren't sure which fulfillment option you selected, please email farm@willowsfordfarm.com!
Connect With Us : Join us for one of our upcoming programs or volunteer alongside us. Visit the Conservancy Events, Instagram or Facebook pages for details.
Eat well, be well,
– The Willowsford Farm Team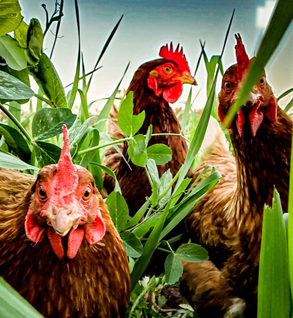 2023 Summer Season Egg Share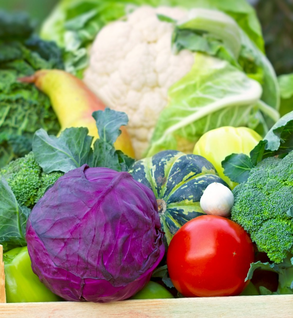 2023 I HEART WILLOWSFORD Summer and Winter Share!
GF Broccoli and Cheddar Quiche
The Online Farm Store will be open this week for the fourth distribution of the 2022 Winter CSA. The Online Farm Store will close on Sunday December 11 for distribution
REMINDER: Distribution for 2022 Winter is shifting to WEDNESDAY and THURSDAY to accommodate winter staffing schedules.
Wednesday December 14th: Boathouse 4-6pm, Farm Stand 4-6pm, Home Delivery South
Thursday December 15th: Home Delivery North
 We are excited to announce the launch of the I HEART WILLOWSFORD promotion for the 2023 CSA season! By selecting the I Heart Willowsford subscription, you can save $100 by paying up front for the bundled 2023 Summer and Winter Farmer's Choice subscriptions. Other subscription options for 2023 are also available and you can use the promo code IHW2023 to save 3% if you purchase before February 1, 2023. To sign up for a Custom share, you can purchase a $500 block of credits to be used on the the Online Farm Store. If you purchase Credits, you will receive a promo code via email shortly.  Invest in the Farm for the 2023 season by purchasing early! Your commitment to the Farm supports us every step of the way, and we appreciate everything that YOU help bring to our table. 
THE FOURTH WINTER SHARE NEXT WEEK (DEC 14/DEC 15):
Yukon gold potatoes, Cameo apples, red beets, carrots, braising greens, spinach, microgreens, red radishes, daikon radish, salad turnips, Chinese cabbage, brussels sprouts and butternut squash!
Boathouse Pick Up Hours + Food Truck Next Week:
Wednesday, 4 – 6 PM, Food Truck : KT Pizza
Farm Stand @ Grange Parking Lot:
Thursday, 4 – 6 PM, Food Truck : KT Pizza
Get a Pizza the Pie  :
KT Pizza is pulling double duty next week. Catch them at the Boathouse from 4-6pm next Wednesday or in the Farm Stand @ Grange parking lot from 4-6pm next Thursday. **There will be no share distribution at the Farm Stand on Thursday and the Farm Stand is not open for business**
Photos : A little behind the scenes of last week's pack! We set up an assembly line of produce and fill up the box down the table. It's important to stay organized! Our beautiful parsley, we hope you've been enjoying it! A creepy crawly friend, Wolf Spiders love to make a home indoors during the winter. They aren't dangerous to humans and help keep the pressure on other insects. They can grow over two inches so you might see a range of sizes this season!
Share With Your Friends & Family
See something you love? Share with your people. We are proud to serve members of our community. Help us spread the word!
Fresh Local Food, Just a Click Away
Copyright © 2022 Willowsford Conervancy, All rights reserved.
www.WillowsfordConserrvancy.orgOur mailing address is:
23595 Founders Drive, Ashburn, VA 20148