Just in Thyme for the Turkey!
Greetings from the Farm,We're already on to the second distribution for the 2022 Winter season and sailing has been smooth. This cold snap has definitely made us bundle up, but it makes those winter greens oh-so sweet! The Thanksgiving holiday can be a busy time of year, but we'd like to remind you that the Online Farm Store will be open next week (Nov 23) for distribution on Nov. 30/Dec. 1. If you're looking for some recipes to incorporate your farm-fresh produce into the holiday spread, we've included some links in the Recipes section below!
You say Potato…: You may have noticed a lot of potatoes arriving in your CSA share, and while they are absolutely delicious when embellished with butter and salt, potatoes themselves are incredibly healthy! Potatoes are nutrient-dense carbohydrates, packed with vitamins like Vitamin C and Vitamin B6. They also contain more potassium than a banana! One popular myth about potatoes is that they are just empty, starchy calories, but one 5oz potato actually has 26g of carbs, 2g of fiber and 3g of plant-based protein. Delicious and nutritious! 
It's Pie-Day: If you ordered a frozen holiday pie, pick up will be this Saturday, November 19, at the Willowsford Farm Stand to give Harvest Symphony the time they need to prepare said pies. It will not be included with your regular 2022 Winter fulfillment option. You will receive an email tomorrow with more details regarding the Pie Pickup. Thank you to everyone who ordered, and enjoy!
Reminder: Winter CSA distribution has shifted to Wednesday and Thursday. Pick Up will be today (Nov 16) at the Boathouse and Farm Stand. Home Delivery South will be today (Nov 16) and Home Delivery North will be tomorrow (Nov 17). If you aren't sure which fulfillment option you selected, please email farm@willowsfordfarm.com!
Twice the Toppings: We're in luck! KT Pizza will be at the Boathouse today from 4pm-6pm during share pickup AND they will be hanging out in the Farm Stand (in the Grange) parking lot from 4pm-6pm tomorrow! While the Farm Stand pick up is still today, KT Pizza wants to spend more time with Willowsford and add Thursday to their regular schedule! So come get a slice and show KT Pizza that we want to be their mid-week commitment.
Connect With Us : Join us for one of our upcoming programs or volunteer alongside us. Visit the Conservancy Events, Instagram or Facebook pages for details.
Eat well, be well,
– The Willowsford Farm Team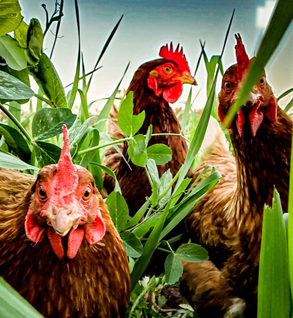 2023 Summer Season Egg Share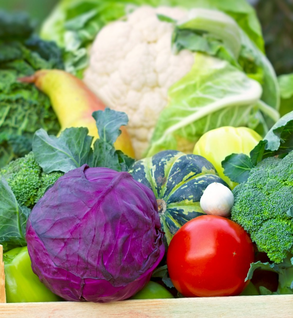 2023 I HEART WILLOWSFORD Summer and Winter Share!
The Online Farm Store will be closed this week but will open next week (November 23) for the third distribution of the 2022 Winter CSA. The Online Farm Store will close at 12pm on Sunday Nov. 27th for distributionREMINDER: Distribution for 2022 Winter is shifting to WEDNESDAY and THURSDAY to accommodate winter staffing schedules.
Wednesday November 16th: Boathouse 4-6pm, Farm Stand 4-6pm, Home Delivery South
Thursday November 17th: Home Delivery North
 We are excited to announce the launch of the I HEART WILLOWSFORD promotion for the 2023 CSA season! By selecting the I Heart Willowsford subscription, you can save $100 by paying up front for the bundled 2023 Summer and Winter Farmer's Choice subscriptions. Other subscription options for 2023 are also available and you can use the promo code IHW2023 to save 3% if you purchase before February 1, 2023. To sign up for a Custom share, you can purchase a $500 block of credits to be used on the the Online Farm Store. If you purchase Credits, you will receive a promo code via email shortly.  Invest in the Farm for the 2023 season by purchasing early! Your commitment to the Farm supports us every step of the way, and we appreciate everything that YOU help bring to our table. 
THE SECOND WINTER SHARE THIS WEEK (NOV 16/17):
Arugula, red radish, spinach, bok choi, daikon radish, Yukon gold potatoes, rosemary, sweet potatoes, carrots, microgreens, salad turnips, oregano and apples!
We've got Thanksgiving Covered!
Wow your guests (or yourself) with this 
Spinach and Feta Tarte Soleil
from Bon Appetit!
66 Other Recipes!
Looking for more options? Bon Appetit has curated a list of
67 AMAZING side dishes
for all your holiday needs. With classic sides, vegetarian choices and unique flavors, there's something for everyone!
Boathouse Pick Up Hours + Food Truck This Week:
Wednesday, 4 – 6 PM, Food Truck : KT Pizza
Get a Pizza the Pie  :
KT Pizza will be returning to the Boathouse this week! They've agreed to sling pizzas for you to enjoy, Wednesday Nov 16. 
Special Showing: KT Pizza will be in the Farm Stand parking lot at the Grange on Thursday, Nov 17 from 4pm-6pm! Reminder that share pickup is still today (Nov 16) but KT is looking to spend more time with Willowsford, so come show your support for their delicious pizzas.
Photos : There's lots of green in these photos, and that's a good thing! There was plenty of harvesting to go around this week, especially in the high tunnels. We retooled our process for microgreens and reducing our carbon footprint! So that we don't have to run the Greenhouse heat full time, they now have their own special setup inside the pack shed, keeping them warm and thriving. Carrots came out of the ground, Farmer Rachel got plenty of "help" from our resident pup!
Share With Your Friends & Family
See something you love? Share with your people. We are proud to serve members of our community. Help us spread the word!
Fresh Local Food, Just a Click Away
Copyright © 2022 Willowsford Conervancy, All rights reserved.
www.WillowsfordConserrvancy.orgOur mailing address is:
23595 Founders Drive, Ashburn, VA 20148