Purchase Your Holiday Pie Today!
Greetings from the Farm,After a surprisingly mild week, the Farm team is here to supply you with your holiday potluck needs! The Online Farm Store will fully open this Wednesday (Nov 9) for distribution on Nov 16/17, but you can log on today to place an order for a holiday pie!
Easy as Pie: Looking for a great holiday dessert option? Harvest Symphony Bakery has partnered with us to offer a fantastic selection of gluten-free pies for this Thanksgiving Season! You can pre-order a frozen pie through the Online Farm Store until Nov 12, for pickup at the Farm Stand on Saturday Nov 19. This will replace the usual pie/quiche offerings and fulfillment options for the Nov. 16/17 fulfillment cycle. Check out our Partner Profile of Harvest Symphony below, and remember, you only have 6 days remaining to place your order!
Lettuce Say Sorry: If you ordered Red Butterhead Lettuce and/or Celery a la carte for this week, you have been refunded through Barn2Door. For our Farmer's Choice members, you received additional Microgreens in your box as a replacement.
Connect With Us : Join us for one of our upcoming programs or volunteer alongside us. Visit the Conservancy Events, Instagram or Facebook pages for details.
Eat well, be well,
– The Willowsford Farm Team
Located right here in Loudoun County, Beth and Bud Harris offer artisanal baked goods! Their fantastic selection is Non-GMO, Wheat-Free, Soy-Free, Glyphosate-Free and made without preservatives, so you can enjoy high-quality pies and quiches made from the best possible ingredients. They have done tastings at our Farm Stand before and are just as sweet as their baked goods! When you purchase Harvest Symphony products through our Online Farm Store, you are supporting a local, family-owned and operated, small business that is just as passionate about conservation and sustainability as we are!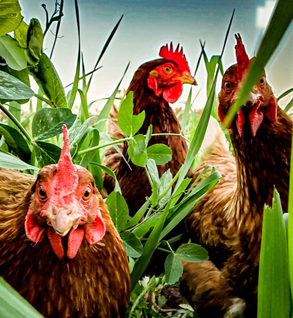 2023 Summer Season Egg Share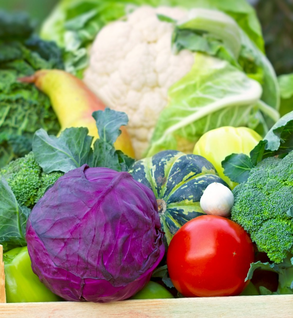 2023 I HEART WILLOWSFORD Summer and Winter Share!
The Online Farm Store will be open next week (November 9) for the second distribution of the 2022 Winter CSA. The Online Farm Store will close at 12pm on Sunday Nov. 13th.REMINDER: Distribution for 2022 Winter is shifting to WEDNESDAY and THURSDAY to accommodate winter staffing schedules.
Wednesday November 16th: Boathouse 4-6pm, Farm Stand 4-6pm, Home Delivery South
Thursday November 17th: Home Delivery North
 We are excited to announce the launch of the I HEART WILLOWSFORD promotion for the 2023 CSA season! By selecting the I Heart Willowsford subscription, you can save $100 by paying up front for the bundled 2023 Summer and Winter Farmer's Choice subscriptions. Other subscription options for 2023 are also available and you can use the promo code IHW2023 to save 3% if you purchase before February 1, 2023. To sign up for a Custom share, you can purchase a $500 block of credits to be used on the the Online Farm Store. If you purchase Credits, you will receive a promo code via email shortly.  Invest in the Farm for the 2023 season by purchasing early! Your commitment to the Farm supports us every step of the way, and we appreciate everything that YOU help bring to our table. 
THE FIRST WINTER SHARE THIS CYCLE (NOV 2/3):
Green top beets, green top carrots, EXTRA microgreens, braising greens, red radish bunch, garlic, Apple X, sweet potatoes, garlic chives, yellow onion and parsley!
Just Beet It, Beet It! 
Double trouble, this
Honey Roasted Beets and Carrots
recipe from the Creative Bite tastes down right indulgent for an easy weeknight side.
No One Wants To Be De-Beeted!
Healthy Seasonal Recipes turns the tops into a
Beet Green Salad
, and has a great guide to washing, prepping, and the health benefits of green-top beets!
Photos : These past couple weeks have been full of preparing for Winter! Farmer Ben planting garlic. Row covers keeping the heat on in the high tunnels. Farmer Eric thinks this daikon is totally "rad"!
Share With Your Friends & Family
See something you love? Share with your people. We are proud to serve members of our community. Help us spread the word!
Fresh Local Food, Just a Click Away
Copyright © 2022 Willowsford Conervancy, All rights reserved.
www.WillowsfordConserrvancy.orgOur mailing address is:
23595 Founders Drive, Ashburn, VA 20148